Academics UpComing Events
Dr Rashesh Solanki
M.S. ( GENERAL SURGERY)
DNB ( SURGICAL GASTOROENTEROLOGY)
HPB, GI and Laparoscopic Surgeon
Fellowship in Hepatobiliary Surgery & Liver Transplantation
Dr. Rashesh Solanki has more than 5 years of experience in managing complex gastrointestinal surgical diseases. Trained at some of the finest medical institutes in India, he is an expert in laparoscopic GI surgery, upper GI and Pancreatic cancers, Hepato Pancreato Biliary surgery and liver transplantation. He has independently performed all major HPB (Hepatopancreatobiliary ) cancer and non cancer surgeries as well as laparoscopic GI cancer surgeries, colorectal and other laparoscopic surgeries.
Work experience:
Worked as Assistant Professor, Department of Surgical Gastroenterology, Nizam's Institute of Medical Sciences, Hyderabad from June 2012 to August 2013.
Completed fellowship in Liver Transplantation and HPB surgery at Apollo, New Delhi.
Served as an Assistant Professor in General Surgery from Feb 2008 to Feb 2009.
Watch GI Surgery Video by Dr Rashesh Solanki
Contact Info
Mobile.:+91 81412 44341
Email.:drrasheshsolanki@asianbariatrics.com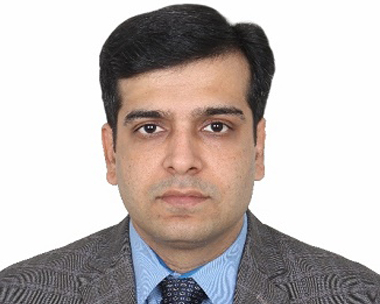 Dr Rashesh Solanki
M.S,DNB,HPB,GI and Laparoscopic Surgeon